THE "MONFERRINI" - The Sausages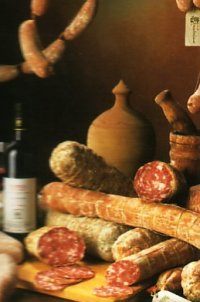 Cascina San Lorenzo is a leader in techniques of breeding and selection of pigs to obtain, by strictly natural methods, meat lean as modern diets requires, and at the same time tasty as the traditional palate demands.
The secret lies in balanced feeding with high-protein cereals and aminoacids and minerals.
The result is meat which is not fat but nourishing, genuine and with proteins.